Take-off difficulties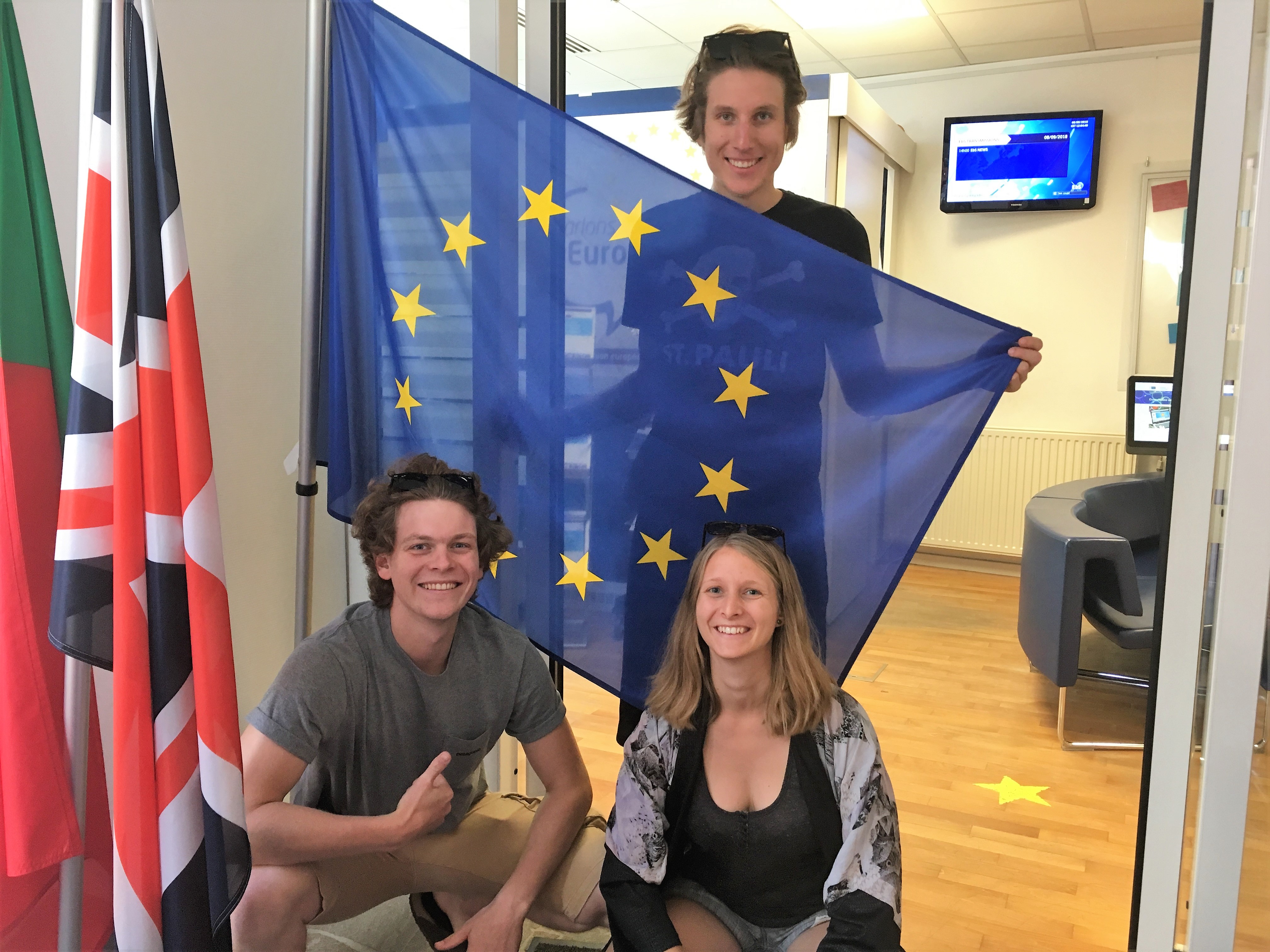 Long time no hear.
September 1st. This used to be the set date for our take-off. But what we learned from our travel preparations so far definitely is: stay spontaneous and take things the way they come!
We did not start our Europe tour on the 1st of September. Some incidents crossed our way. Tim had an important appointment on September 4th, Felix needed to rest a little bit before the big take-off after the super stressful last week in Hamburg (MOT, painting and renovating our shared flat in Hamburg, handing it over to the landlord, doing the last shopping for the tour, …) and I took a train to the south of Germany to visit my family one last time before the big trip since my grandma needed to go to the hospital very unexpectedly. So there we were, spread all over Germany the day we wanted to start our journey.
September 4th, the boys drove to Black Forest to pick me up at my parents place. Here you can see the way on a map:
Leaving in direction of Luxembourg the day after, that was the plan. But plans are made to be overthrown – another lesson we learned. Our trustworthy companion Oswald really likes the Black Forest and decided not to leave it so soon. A sensor to measure the exhaust temperature was broken. You did not know that this even existed? Well, neither did we. But we learned, that your car looses a lot of power if that sensor is broken. So we used the last week to make an appointment at a garage, fix last things in Oswald's interior and prepare the hopefully upcoming documentary. Read more about our documentary  ideas here and here.
So here's the current plan: after the garage appointment we finally want to start the trip on Tuesday, September 11th. Until then, we wanna take a few days trip to Luxembourg to visit our former flatmate (we did not want to skip that station of the trip) and spend a night somewhere in the woods in Black Forest. Read about those trips in upcoming posts!