Happy New Year!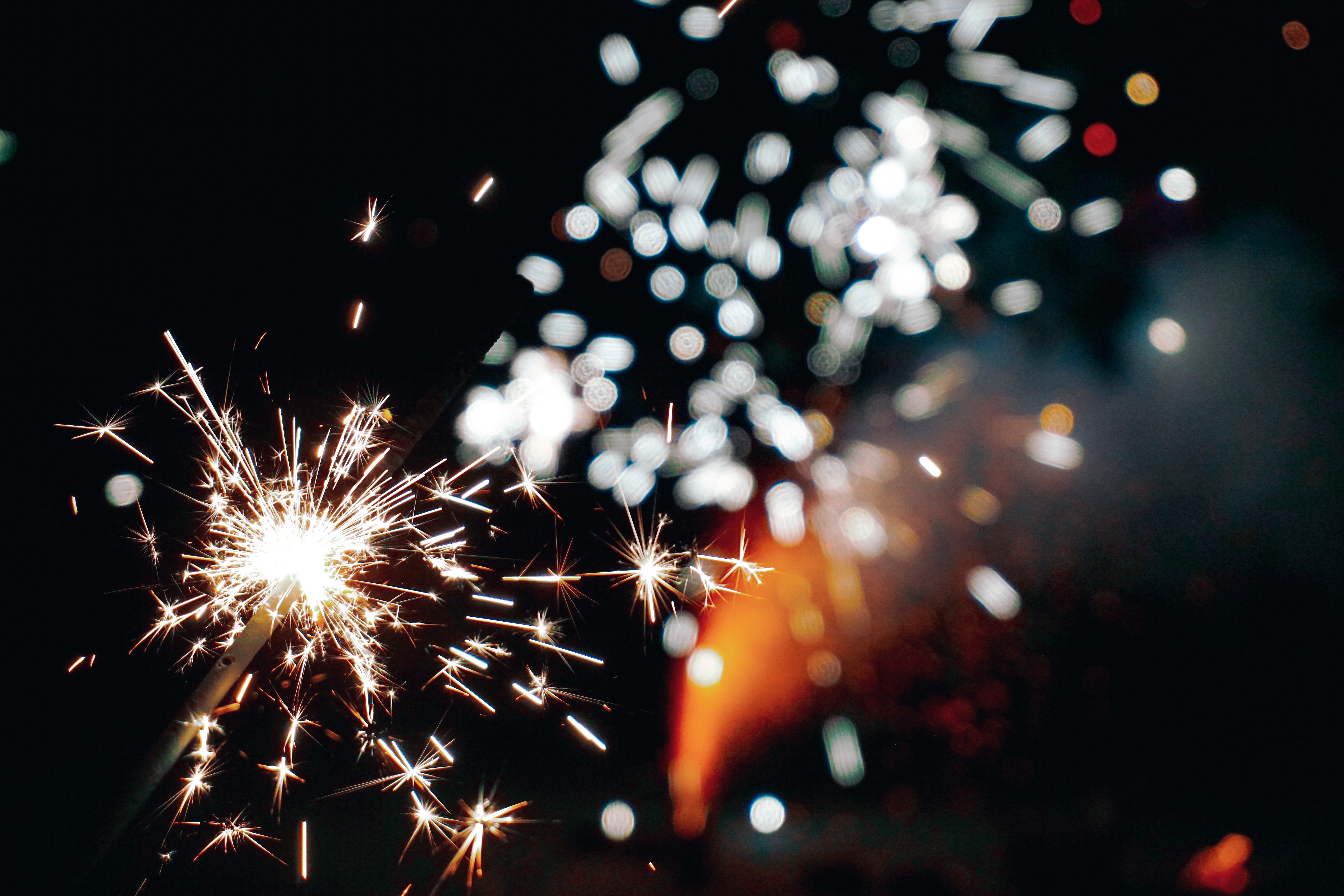 And again: A new year started. Welcome 2019! We cannot complain about the last few months of "our" year 2018 but still, it's always exciting when a new year starts. What will the next months bring for us? What will change on our journey in 2019? Which things will stay the same? What's going to happen in this new year?
How about you – are you as excited as we are about what 2019 will bring for you?
We did not plan anything for New Year's Eve. As so many things on this trip, things happened spontaneously. We thought about being somewhere in Tuscany for New Year's Eve, chilling somewhere nice with maybe a great view, cheering for the New Year to come but having a pretty similar night to all the other nights in the van. But as I found out over the Christmas days at home, my brother was in Southern Tuscany for New Year's Eve with a bunch of friends as well. Best thing: We were welcome to step by and meet them there. So, we did! In the late afternoon on 31st of December we arrived at the old, renovated house in the middle of nowhere – between Grosseto and Rome.
New Year's Eve location: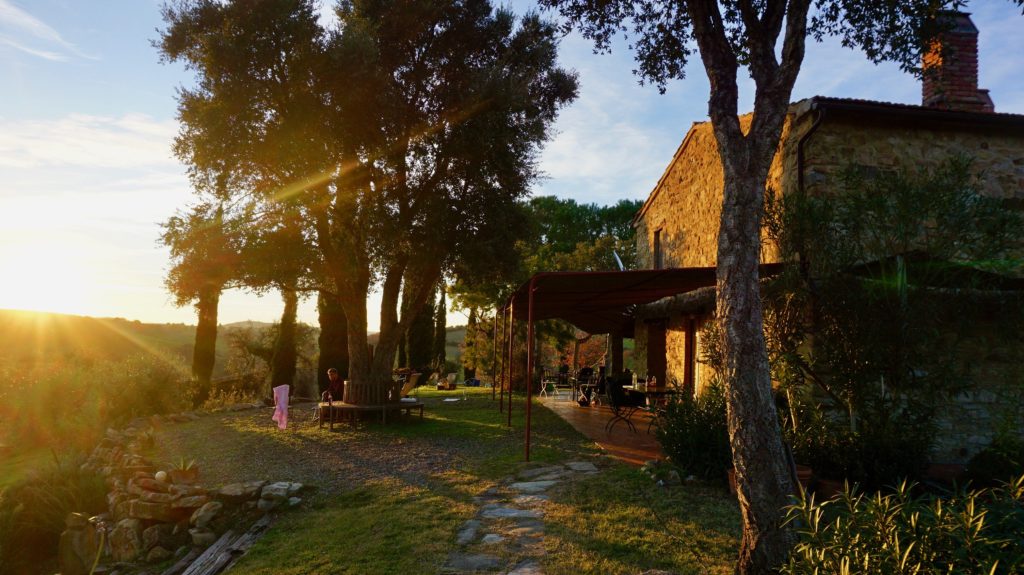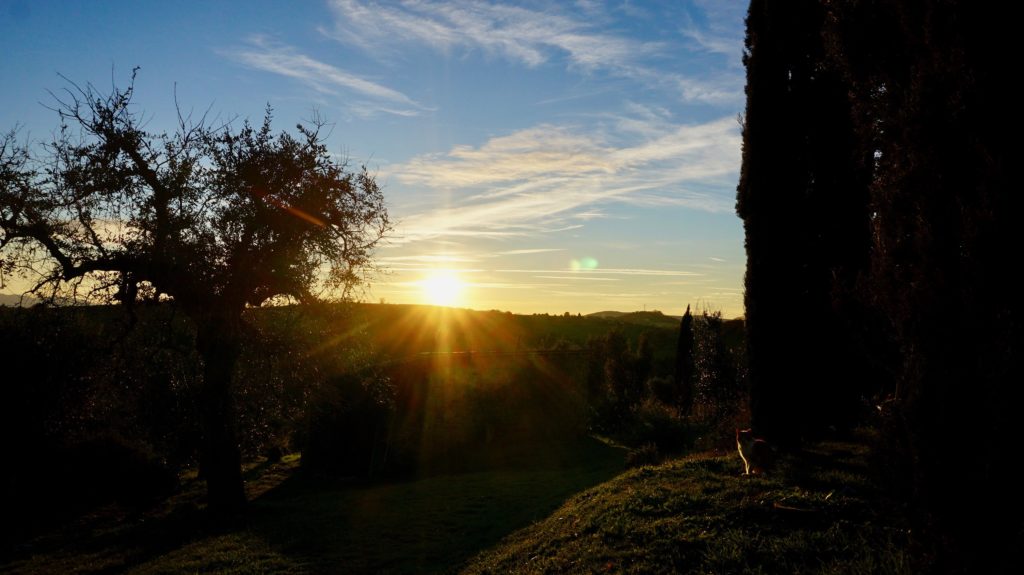 For the New Year's Eve Party there was a motto: You'll never see me like this again.
We were impressed by all the other creative and funny outfits that night. And as the outfits, the whole night was great, and we had a lot of fun.
So, we had to find outfits, too. With our limited closet that wasn't too easy. But, we found this and that and puzzled outfits with things we found in the van. What do you think?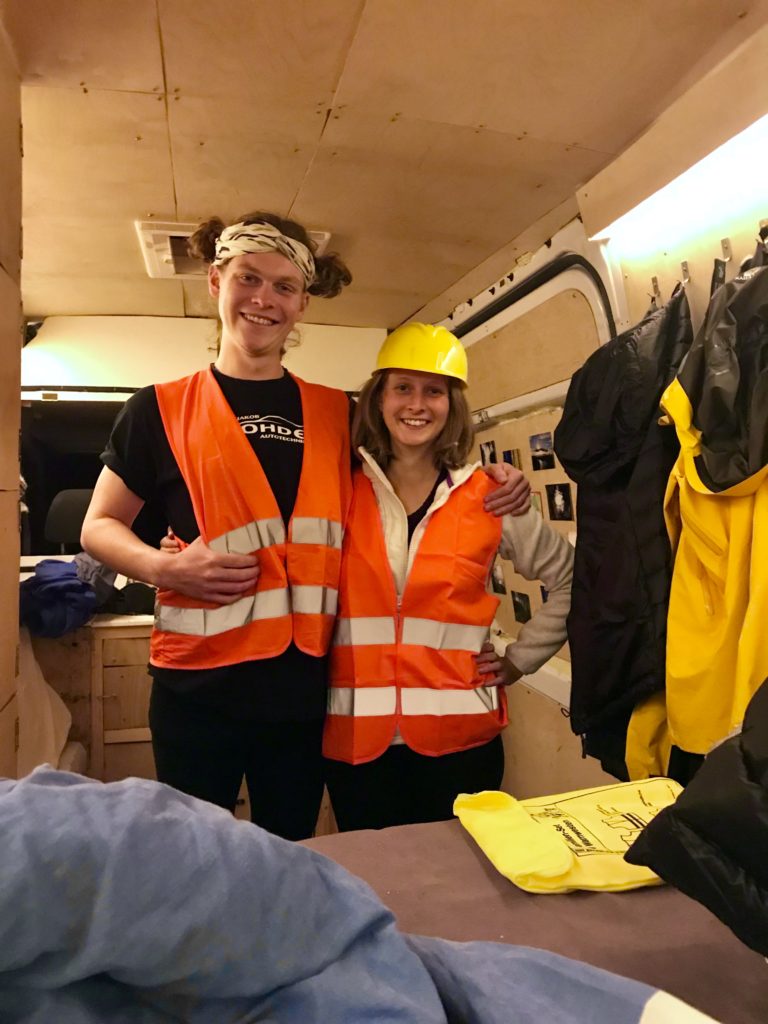 Since we did not feel like driving on the 1st of January, we decided to stay another night with this entertaining group. It was very relaxing to hang out at the property: either in the hammock, one of the sun loungers or on the terrace. We felt really welcomed there and are happy that we had the chance to celebrate New Year's with all those nice people. And to spend the first day of the year with them, playing games, hanging out, reading and going for a walk.
We hope, you all had a great New Year's Eve as well and a wonderful start into 2019!