Üdvözöljük Magyarországon: Welcome to Hungary
What do you know about Hungary? Budapest? Orban? The language is impossible to understand? That was about how much I knew before we travelled there. And now I know, there is much more behind this country. The weather, even though it was February and usually freezingly cold during that time of year, was stunning. We had spring-temperatures and sun during all the days we stayed in Hungary. This way, we had a great opportunity to get to know the country and its people as much as possible.
The first thing I realized: Hungary looks totally different than its neighbor country Rumania. It somehow feels like being in Northern Germany – it's mostly flat, just a little hilly, there are a lot of fields and some forests but not thick ones like Black Forest or the ones in Rumania. It was interesting to drive through this country and get to know how it looks like.
The days we spent in Hungary, we got the chance to stay with super nice people which made our stay special. It is somehow difficult to explain how we got to know this family but anyways: Big thanks to Luca for arranging this for us. And also thanks to her, Marcel and their parents Ildi and Geza for those unforgettable days we had together in Kaposvar! We had two days with some Ping Pong, delicious food, self-made vine, interesting conversations, good laughs and great company all in all. Felix and Tim even went for a daytrip to Budapest with Ildi to get to know the city a bit while I walked around the town where we stayed, had lunch with Geza and enjoyed some time on my own.
Plus, we got two interviews: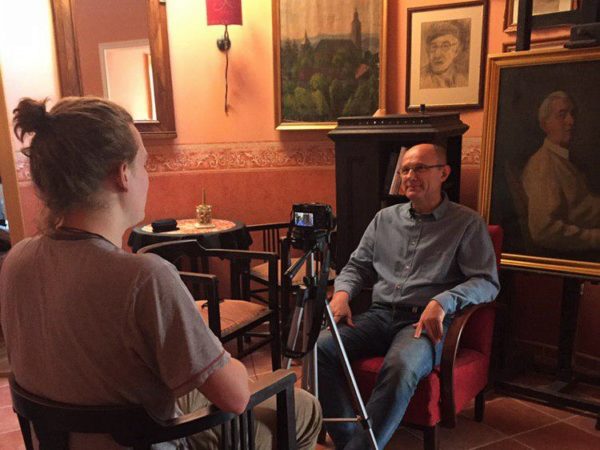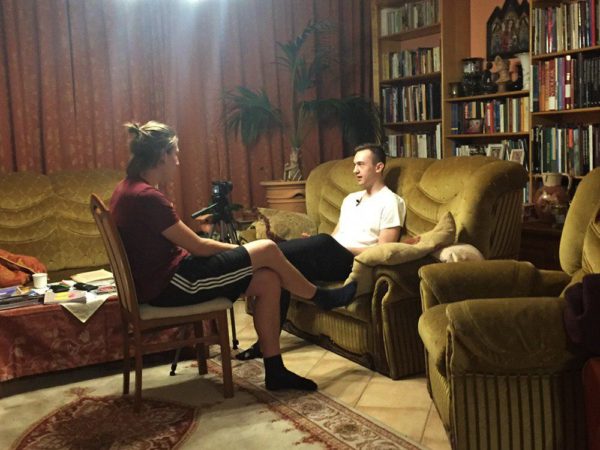 It was interesting to get to know different views on the Hungarian politics and discuss about political opinions until late in the evening – in addition to the interviews. That was very enrichening! Also, it was great to see what freedom of speech gives us: We interviewed father and son and got two different opinions on politics. Both interviews are great for us to have and bring us a step further. So, thank you a lot Geza and Marcel for taking the time to do that with us and sharing your views! Plus, with Marcel we have the youngest interviewee so far. Now, we have an even wider age range for our documentary which is amazing. And again thank you Luca, for translating one of the longest interviews we have so far (the one with Geza) – that helped us so much as well!
We stayed in Kaposvar, which is a nice town in the Southeast of Hungary. You can find out, where this is on our map in this blogpost.