Short excursion to Germany
Driving from Czech Republic to Poland, we crossed Saxony in Germany. For me, it was a bit like coming home since we stopped in Dresden (where I lived for four years). The first day back in Germany, we spent in the National park 'Sächsische Schweiz' which treats you with stunning views. We went for a hike and enjoyed this (or the picture above):
After the hike we drove to a sleeping spot just right outside the national park. While driving there, we passed a tiny village where two elderly man stood in their garden, chatting with each other. We saw our chance for an interview, spontaneously stopped, Tim and I got out of the van, walked up to them and greeted the two. Friendly, they greeted back, even though we were two strangers, suddenly standing on their property. We shortly introduced ourselves and told Karl-Heinz and his father-in-law about our travel and the documentary project and eventually asked for an interview. They laughed about the weird situation and were surprised by the random encounter, but Karl-Heinz immediately agreed. For a while, he repeated to himself how random all of this is. We walked back to Felix, Mareike and Dominik (who waited in the van) and got the filming equipment. We came back to Karl-Heinz with three more people which surprised him even more, but he and his father-in-law were still really friendly to us.
We are happy about the encounter with Karl-Heinz and the view about the EU he shared with us. It was interesting how, on the one hand, he was welcoming towards us even though we were total strangers to him and on the other hand he is not open to welcome refugees in Germany. It was somehow enriching and also sad to hear how people make up their mind and are not free for other opinions. Still, we are super grateful that he was open to spent so much time with us, shared his views and talked to us so freely. Thank you, Karl-Heinz!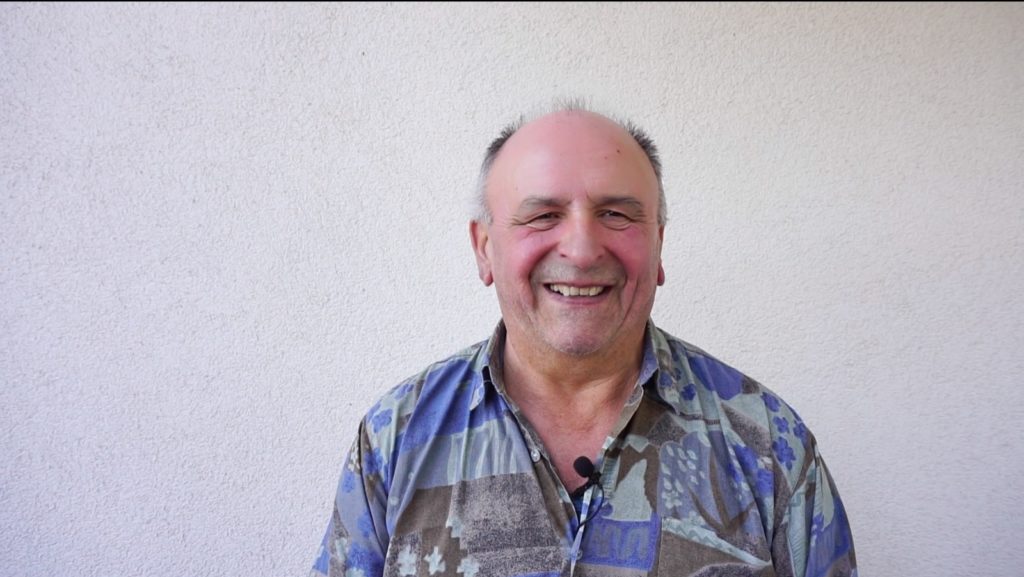 After leaving his place, we drove to our night spot where we spent the last camping evening with Mareike and Dominik – with playing a lot of Skat. The next morning, we drove to Dresden for the weekend. I was super excited before the trip to this city and was happy to see some of my old friends. We spent an amazing time there, hung out in my former flat mate's new shared flat, went slacklining in the park, strolled around in the student's area of the city, I went to a concert with Kathrin (she traveled with us in the very beginning of our tour and explored Southern England with us – read about that time here), went out on Saturday evening, to the movie theater on Sunday evening and much more. So, an excursion back to a city life.
In Dresden, Dominik and Mareike left us which was sad since we already got used to our new combination, traveling with five people. But Leo, Felix' sister, came to meet us in Dresden and Tim (now it's getting confusing since we have two Tim's on board for a while), a friend of mine from Dresden with whom I lived there, joined us on our journey through Poland. So, it was still five people traveling in the van – only the people joining us changed. We got used to the new constellation really fast and had an amazing time with them as well! Read about this adventure in this blog post.
Our short excursion through Germany: