Three weeks in the Baltic States
Lithuania. Latvia. Estonia. Three small countries we have all never been before. Felix and I entered Lithuania, coming from Poland, in the beginning of April. There was a time shift – so the sun was now setting an hour later than the days before. Compared to the time in the beginning of our journey it is real luxury when the sun is setting at 9pm, not somewhen between 4 and 5 as it used to be in Great Britain and France. Since the days are way longer now and it is getting warmer again, we can enjoy some time outside – even after 5pm.
After spending the last month in former Soviet countries, we already got used to the communism buildings everywhere. Still, in the Baltic States they looked like they are in a pretty bad condition which gave you a depressing feeling sometimes.
The second day in Lithuania we picked up Tim who came back from his trip to Hamburg. So, it was the three of us again. We did not travel in this combination for a long while. Since February. Now, that I think about it, it really is super long. Since then, we had friends travelling with us all the time. Different people, but always someone. Those two months were definitely a different experience than the months before that where we spent most of the time with just the three of us. Looking back, it was amazing to share our life with all the people who spent some time with us on the road. Thanks everybody for visiting!
We learned some things about the Baltic countries. First of all, they look pretty much alike – and also similar to Scandinavian countries. Second, the prizes for food and stuff are pretty high, especially compared to their neighbor countries. Third, their capitals are really nice with pretty old towns.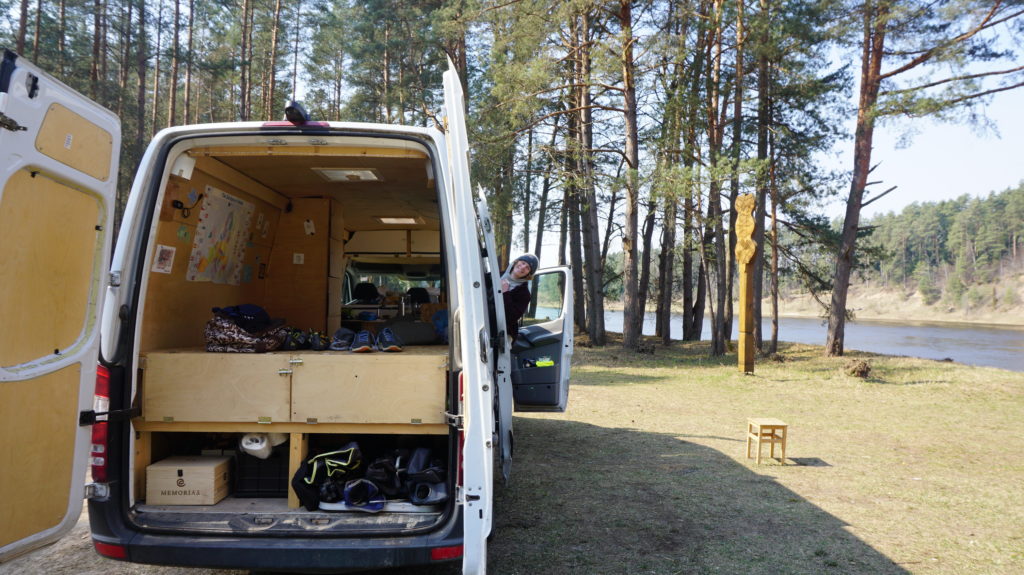 Since those three countries are not that big and we knew we had nearly three weeks until the ferry from Tallinn brings us to Helsinki in Finland, we had enough time to always spent several days at one spot. This way, we had time to work on our documentary. With every discussion we have about it, the goal comes closer. The picture in our head, how everything should be in the end, becomes more and more concrete. It is exciting to think about watching a movie we produced totally on our own in a few weeks. Let's see how it works out. We will keep you posted on that!
While being in the Baltic States, not too much happened besides big progress on the documentary. We enjoyed having some time together, again. And we realized that the end of our journey is coming closer in big steps. It's sad to think about that. So, we try not to.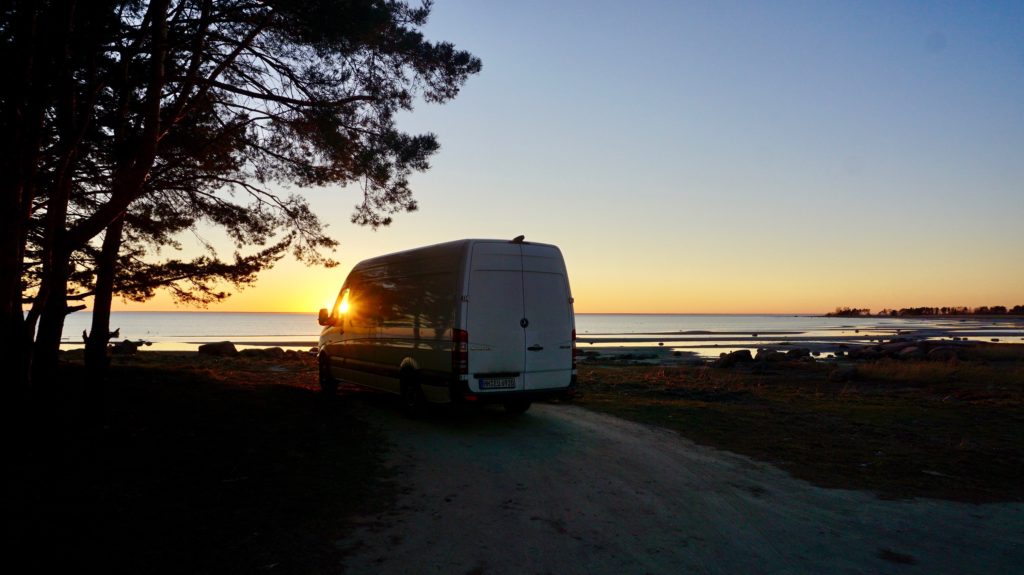 We had a Skype talk for the taz lab. taz is a German newspaper, I enjoy reading. So, it was a big honor to be invited to their yearly event to talk about our experiences with fellow Europeans. It is always nice to be able to share the unforgettable experiences we make on our journey with other people.
We were also invited to EuropaCamp, an event by the ZEIT-Stiftung. ZEIT-Stiftung organizes great events based on science, culture and arts and is somehow connected to DIE ZEIT, one of the biggest national newspapers in Germany which we subscribed to. So, it would have been an honor to join the event. We would have loved to interview the lecturers of this event about the EU to write about that in the event's blog. That would have been a totally new experience for us!
Unfortunately, the event is on the coming weekend: 26th and 27th of April. So, it is not possible for us to be there – since we do not want to fly, and we are too many kilometers and one sea away from Hamburg. Anyways, if you have time to go, I guess it is a shame to miss it. Step by! There is free entrance and interesting talks waiting for you. Here's the link to the event's website: https://europacamp.zeit-stiftung.de
Coming back to our tour. Besides events, discussions about our documentary, enjoying the sun, beautiful nature and strolling around in Vilnius, Riga and Tallinn, we had interviews for our documentary in each of the three countries.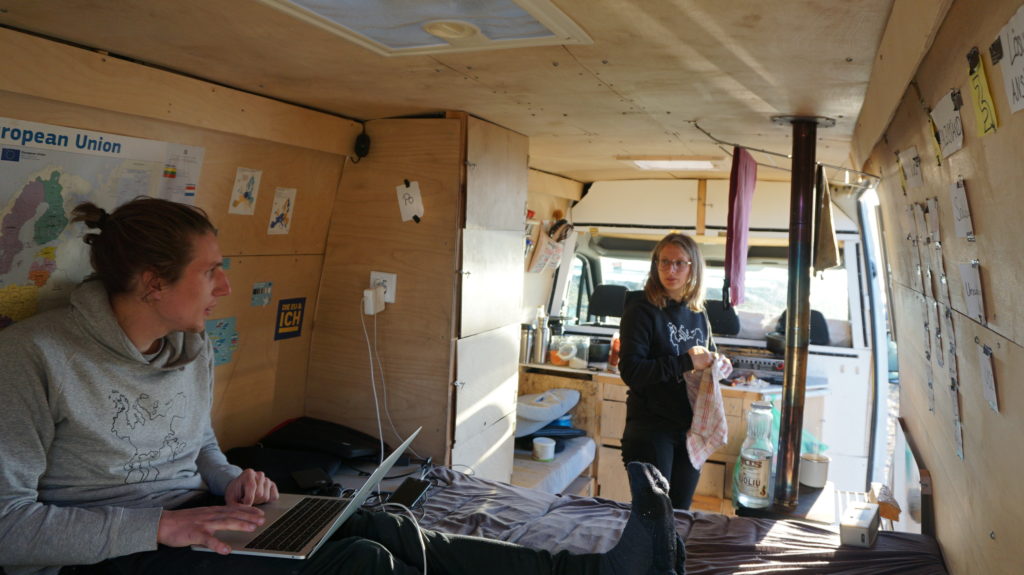 We met Tomas in Vilnius. He is just a few years older than us and it was interesting what he had to say. So, thank you Tomas for sharing your thoughts with us in front of the camera! To give you an impression: Tomas thinks it is a really good thing that his home country is part of the European Union – this way, people from other countries come to Lithuania which he enjoys a lot. Plus, he remembers the time in his childhood where food and clothes were rare. This now changed. This statement was shocking to me since that is so far away from my reality. And Lithuania isn't far away from Germany. Still, people there made so different experiences than I did in my childhood.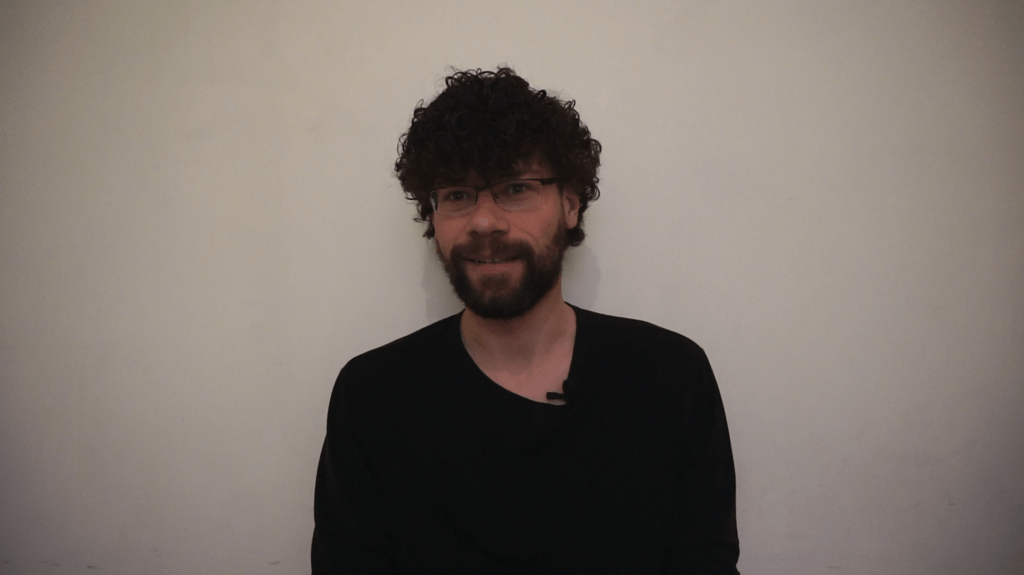 In Latvia we met Signe and her boyfriend. We spent the afternoon with them in Riga, where they showed us around the city and told us a lot about their lives in Latvia. Both are in their mid-20s, exactly our age. They finished their bachelor studies and work now. Either of them found a well-paid job in their field which is why, Signe is a freelancer. Even though she would prefer having more security and would like to work for someone. But as they told us, it is nearly impossible to find a well-paid job in Latvia with which you can have an easy life, pay all your bills and be able to save some money. Signe told us, that many people in Latvia do not have enough money to travel or see other countries. Thanks, you two for the nice day in Riga and Signe, for also giving us an interview in front of the camera!
Today, on Easter Sunday, we met Nadezda and her husband in Tallinn. They did not have much time but Nadja still talked to us about her feelings toward the European Union on camera. Thank you for taking the time to meet with us! It was interesting to learn that the native language for many people in Estonia is Russian, not Estonian.
Since we met Nadja in a shopping mall, we thought it might be easy to find more people for interviews. This time, maybe someone who was born in Estonia. And speaks Estonian. So, we were walking up to random people, told them what we are doing and asked for an interview. It was the first time, that we walked up to people in a public place like a shopping mall. We actually met some really nice people. Some were not willing to talk on camera but still, they were friendly and did not react like we were crazy or annoying. So, even though we did not get to know them further, we left those people with nice feelings.
Eventually, Tim walked up to Toni and his friend. Two young men, sitting on a bench outside the mall. Right away they were super friendly, and Toni said that he would be okay with talking in front of the camera. But: They are Finnish and just in Tallinn for an Easter vacation. We thought: It cannot hurt to already interview someone from Finland. Plus, they were nice and ready to go. Thank you, Toni for the interview! He told us about his view towards the EU. And, that he only feels it in his everyday life by our common currency, the Euro. This way, it is easier to travel, and you do not have to change money.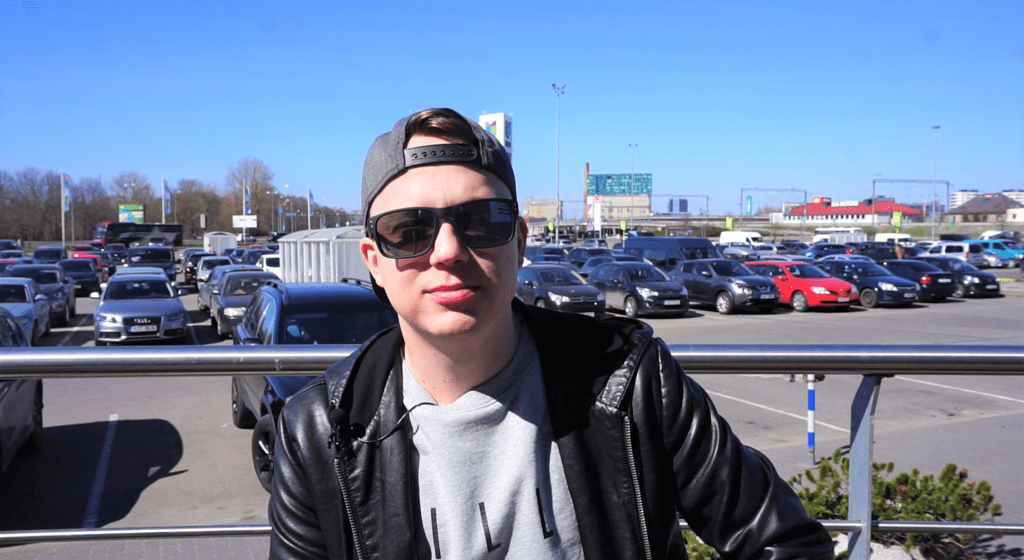 As you may guess, we had to search further. Still no Estonian person on camera. We asked more people and at some point, I walked up to a young couple outside. They were smoking, enjoying the sun and were just ready to leave. I asked them if they speak English, "yes", they said and smiled. So, I told them about our project, the travel and the documentary. And, if they are from Estonia. "Yes", again. Plus, another "yes" after the question if they might be willing to give us an interview. Their mother tongue: Russian. At that point we thought, that it Thank you so much, Olga and Margus, for taking the time to talk to us and to share your thoughts! The two of them appreciate the freedom of travel. It is always nice to hear that this connects us Europeans so well and that with Schengen it is possible to have a better cultural exchange. For example, that we had the chance to meet Olga and Margus.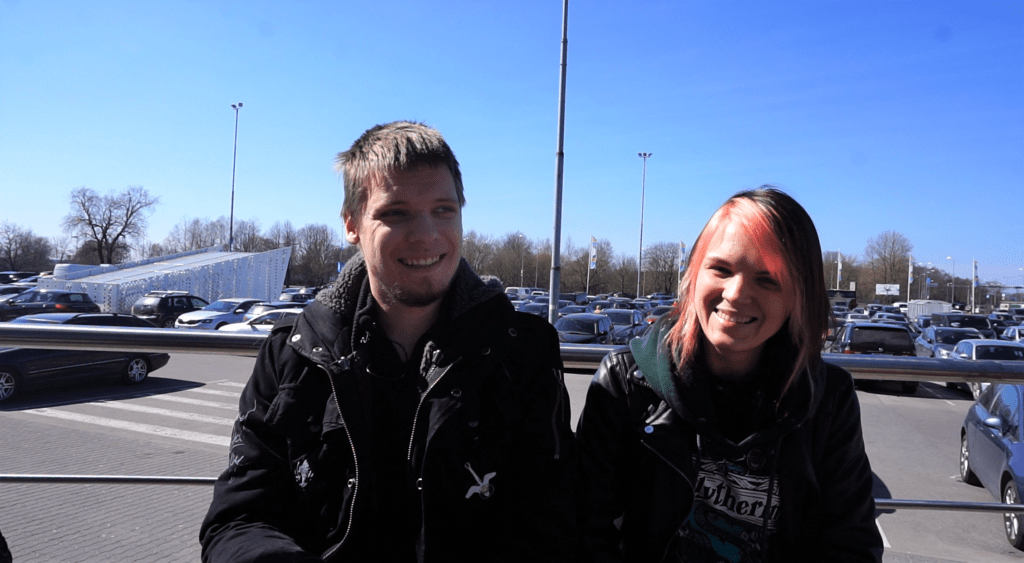 At some point, we realized that we already travelled through a loot of countries in the past months. Now, there are only three ones ahead of us. We collected so many incredibly memories, met interesting people and learned a lot (e.g. how to play Skat). We are happy about the chance to be able to experience all that and we are looking forward to sharing all this with you in our documentary. But for now, we would like to share the route, we took through the Baltic States, with you: