Välkommen till Sverige: Welcome to Sweden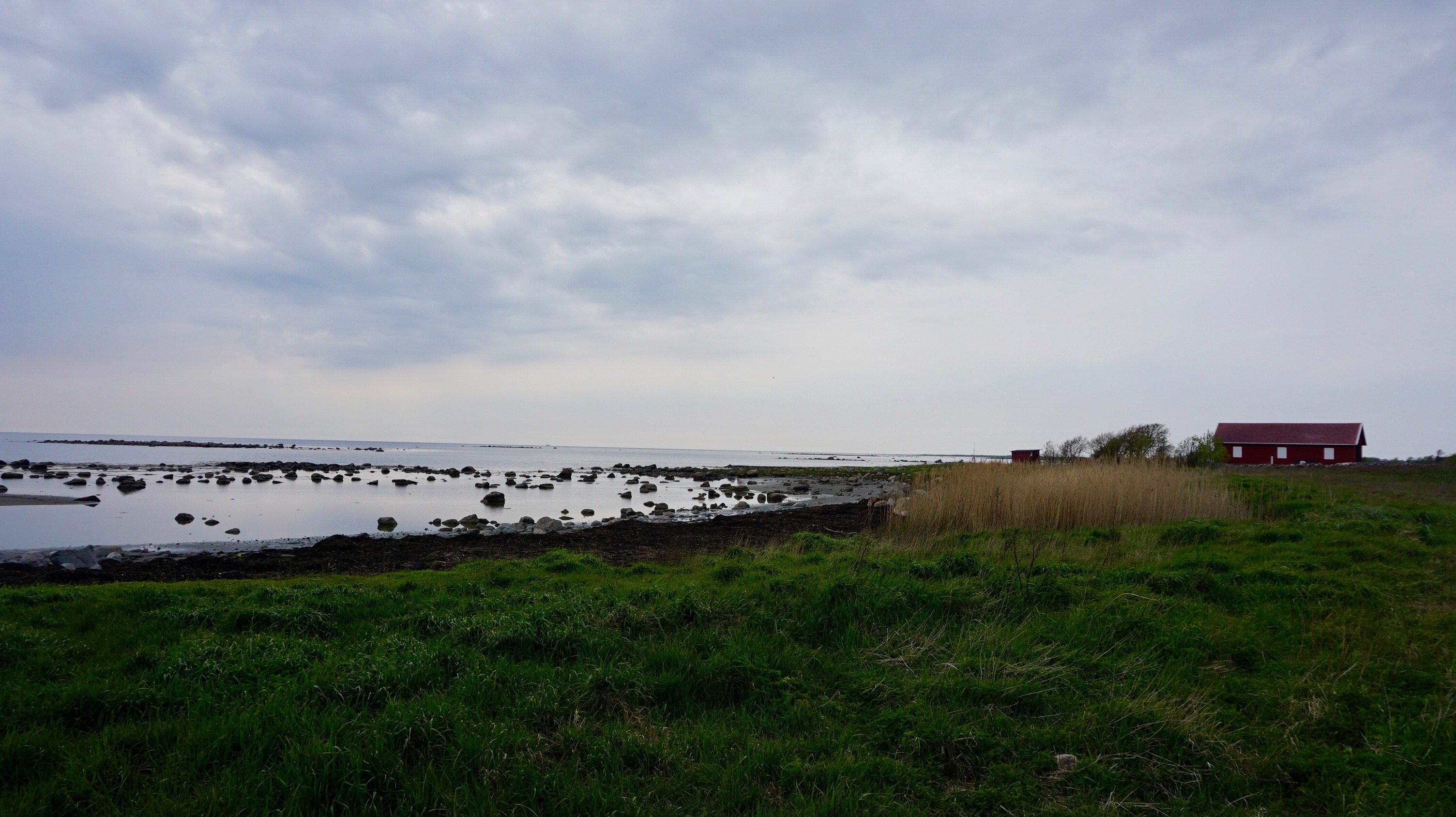 Rain. Heavy wind. Fresh air. That's what welcomed us in Sweden. Unfortunately, it mostly stayed like that during the week we have been there. It was still a nice time with wonderful people who came to visit.
When we arrived in Sweden after the relaxing ferry ride, Felix' parents waited for us at the harbor. They came up to Sweden with their campervan. So, we checked some park4night-spots out together. We spent the follow three nights with them – enjoyed some card games, good food and relaxed evenings together. Basically, we were following the sun during those days. Since all five of us were flexible, we always checked the weather in the mornings and drove to a spot where the weather was supposed to be nice. This way, we were able to get some sunny hours in Sweden – and have a campfire one night to cook potatoes over the open fire. Thank you, Claudia and Matthias for coming by and visiting us!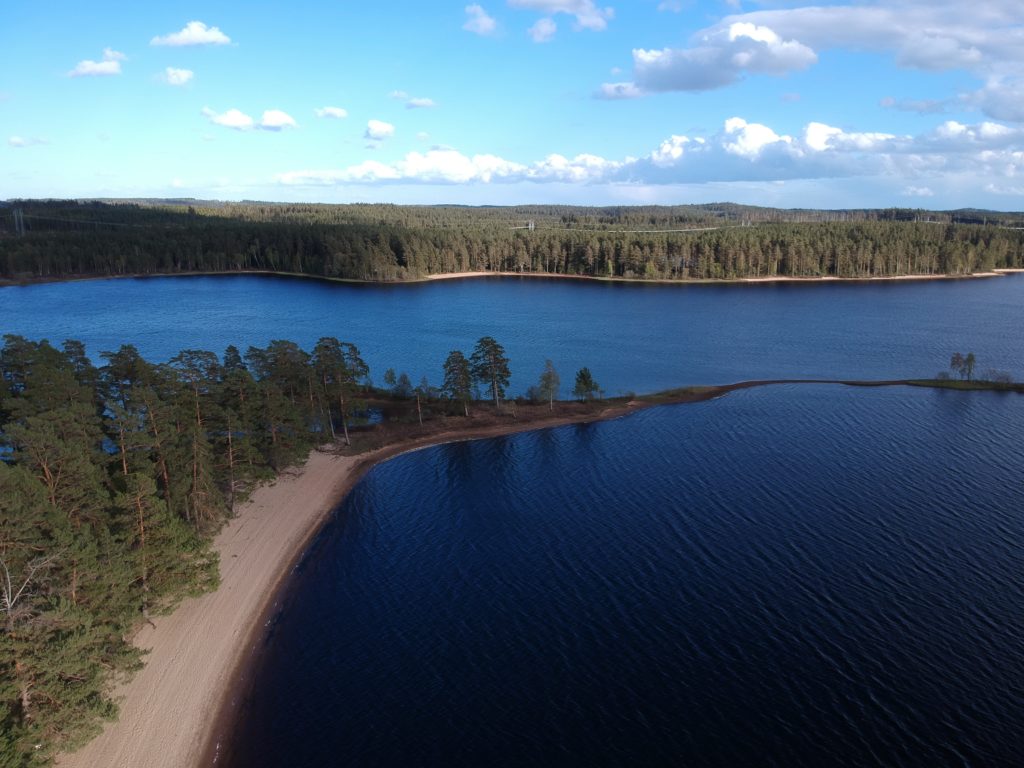 The morning we said goodbye to Felix' parents, we picked up Jonas, a friend from Felix, at Linköpings train station. Jonas spent the follow four days with us in the van. The first of those days, we mostly spent at IKEA, ate vegetarian Hot Dogs and used their free Wifi to download and upload some things. This way, Jonas arrived in Scandinavia right away.
Even though the weather did not turn better during the last days in Sweden, Jonas, Tim and I went for a short swim in a lake one afternoon. It was freezingly cold but since we have the oven, it was nice and cozy inside the van after the cold swim.
We had lots of fun with Jonas, even thought – out of the reason that the end of our journey is coming so close now – we had to work on the documentary and on planning our movie tour pretty much; next to playing Skat, cooking and enjoying relaxed evenings together. So, Jonas, thank you for stepping by and spending those days in Sweden with us – we had a great time!
The last day in Sweden it was only the three of us left. And we realized, we did not have an interview in Sweden yet. That's why, our mission for this last day was obvious. And, it was raining very heavily. This made our goal for the day a bit harder since before we stepped up to random people's gardens to ask them for an interview – we realized it was always sunny when we did that. With this rainy weather, we needed to form another plan. We thought: We found random people for an interview on private property, in a shopping mall, at our night spots, on a campsite, on a farm and at a police station so far. What else could we try? Museum, Felix figured out. That's a place where people are in a bad weather like this. Plus, it's quiet and a good atmosphere for an interview. So, with our camera equipment we walked to the old castle of the little town where our ferry to Denmark left the day after. There was a nicely renovated museum where we tried our luck. With success. Tove, who had her first day at work behind the counter that day, was willing to give us an interview right away.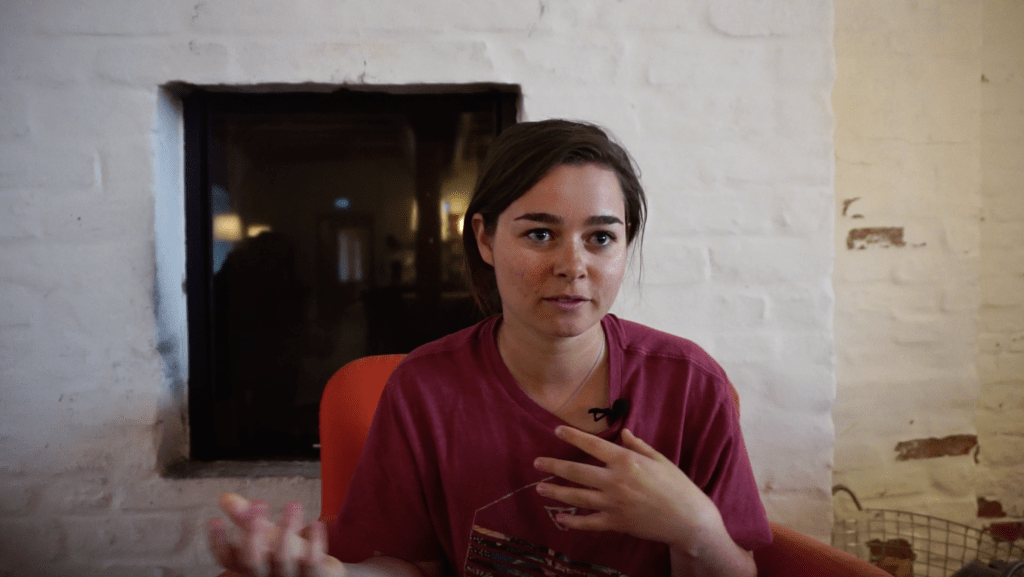 Thank you, Tove for sharing your very interesting thoughts and ideas with us in front of the camera! We are happy to be able to use your views in our documentary. It was nice to talk about the climate crises with someone from another country and to learn that young people all over the place share similar views on the future.
After our visit to the museum's hall, we spent the rest of the day at a beautiful nature reserve close to the harbor where we had to be early the next morning. In the afternoon the weather turned a bit better, so we were able to walk around there for a bit, play some soccer and enjoy some last sun in Sweden. The next day, we went off to our very last country on our trip which was a weird feeling.
Follow our route through Sweden: