Weekend trip to Denmark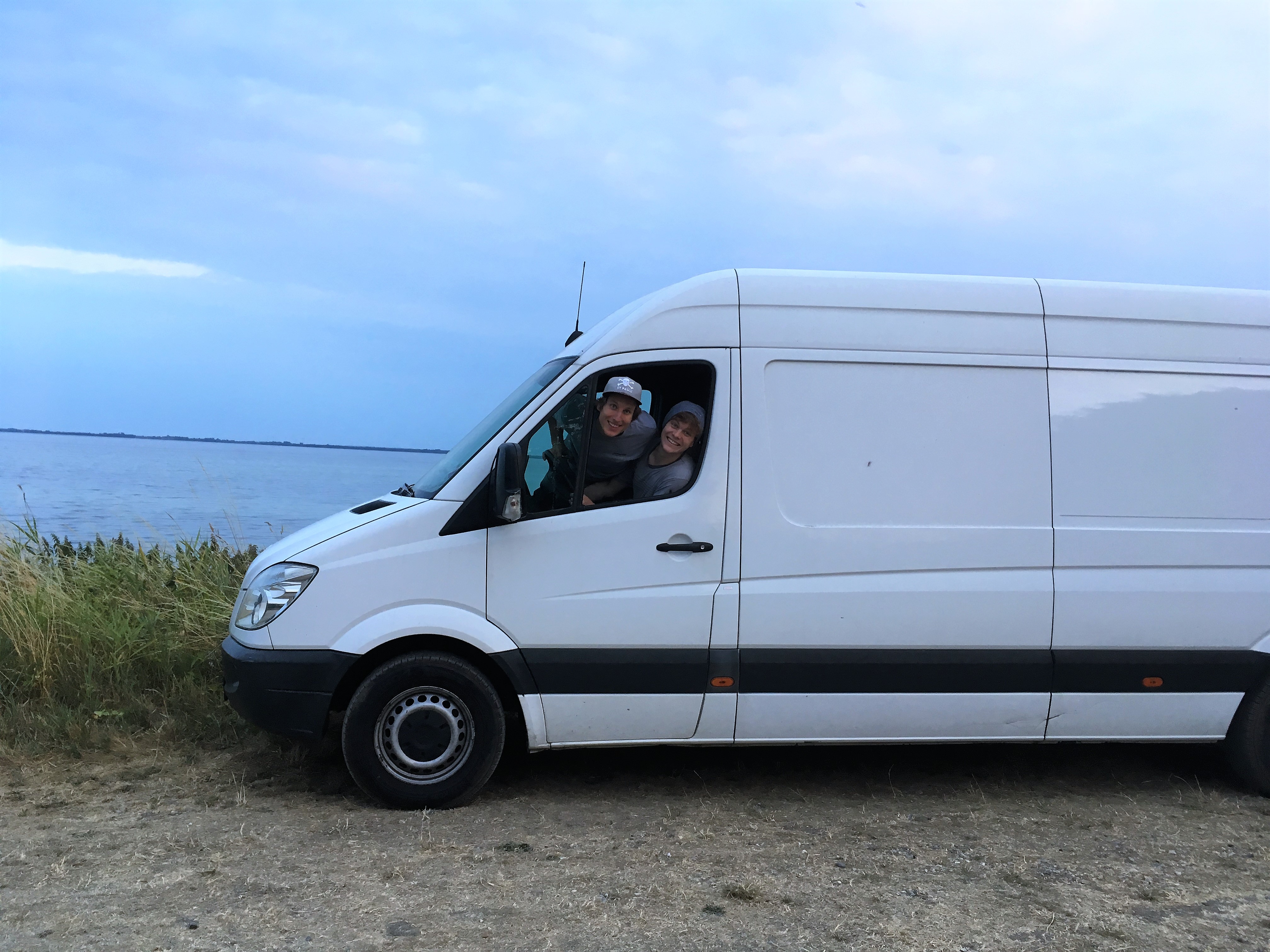 Ready for adventure time!
We are done with the major parts of our conversion. For sure, we are far away from being ready to start our big trip but we moved forward pretty well in the last months. So we thought, it's time for a weekend trip to test everything.
Since we are all not new in the camping business, we are pretty well equiped. Plus, my parents sorted out their old camping equipment and bequeathed it to us. That's great! This way, we didn't have to buy any basics.
Finally, we were ready to leave Felix' parents in peace, cleaned up, throw our leftover woods out and left their place. We enjoyed a last meal together on Friday, packed our bags – and Oswald – and drove north.
The first night of our test weekend we ended up in a real nice spot near Flensburg. The second night we spend near Horupshav in Denmark. You can follow the taken route here:
Let's give you some impressions about our first trip: It was incredible!
We are all more than ready to leave Hamburg, explore Europe and see more places like this. We are excited about getting to know people on our way, shoot some more breathtaking photos and drone videos and just experience unexpected adventures! Talking about adventures… Our goal was to prepare Oswald in a way that we are able to live pretty comfortably in there for some month – with up to five people so that friends can come visit or we can collect other travelers on the way. This is why, the conversion used up some money. Our current thought: If we run out of money, we are not able to travel further and have to return. So, we thought about solutions: Spend as less money as possible during the trip. Okay, what's possible? We now calculated to use 250€ per person per month. Since we are sharing everything we would have a capital of 750€ per month (fuel inclusive). Could be a challenge but while living in our shared flat we used to go dumpster diving regularly. This way, we are able to always have fresh food without spending money on fruits or vegetables. So the plan for the travel is, to go dumpster diving in other countries as well. We are excited to try new spots in new countries – hopefully, it works out in other parts of Europe as well as in Germany. Is that a good wish? Would mean, that other countries would waste as much food as Germany. Actually, nothing worth wishing for. But in any case, we'll keep you posted! Plus, if anybody has any recommondations for good dumpster diving spots we would be glad about comments or mails.
Okay, back to our weekend trip: As you might guess, we had a lot of time to discuss everything. This is why, ideas like the money-saving-idea came up. In addition, we prepared a food plan and made a list of things we wanna prepare and buy before the big trip and made a list of things we have to organize in general before we can start. Besides being busy with planning, we enjoyed some great views, made a campfire to bake bread over the open fire, took swims in the Baltic sea, relaxed, slept in and enjoyed the nature.