France reloaded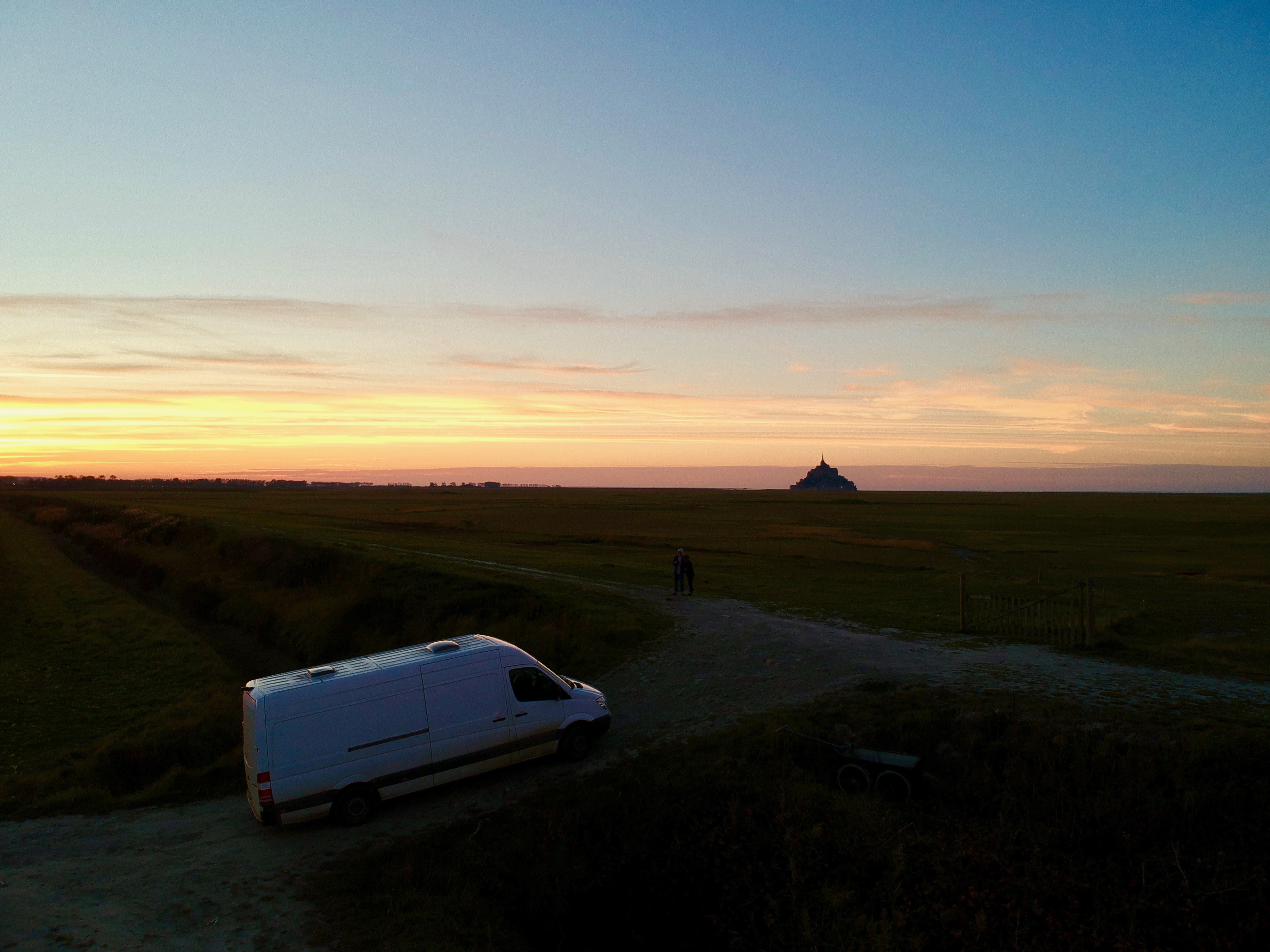 After a 17-hour-ferry-ride which wasn't as bad as we expected, we arrived in Cherbourg, Normandy. France re-welcomed us with beautiful weather. We spent the first afternoon at a great spot right by a beach. The atmosphere was a bit weird – the setting was stunning but there were clear "left-overs" from World War II. The beach was full of broken bunkers. It is a strange feeling to walk along historically places like this with a slight odd feeling, but on the other hand feel so free and basically have the freedom to travel wherever you feel like. Knowing, that the neighbor countries you're visiting right now fought each other just 100 years ago. Anyways, we are glad that there is peace in Europe now and hope, it stays that way for many years to come.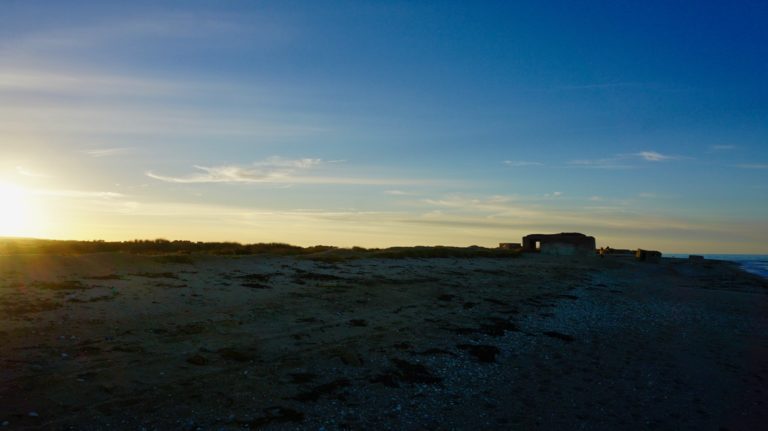 Driven by our last dumpster diving successes in Ireland, we were motivated to go and try food searching in France. With success! Wohoo! In the end of a weekend market in a little town in the French Normandy, we asked farmers for leftover food they could not sell anymore and would through away. With our broken French skills, it was pretty hard to communicate. We practiced one question we wanted to ask the sellers beforehand and went off for our mission. The funniest part was, when people asked something back and we were not able to articulate what we were actually looking for. But, in the end the most important thing is, two nice farmers handed us over their damaged fruits and vegetables which were still really good and eatable (at least some of it).
Plus, we read that you can go dumpster diving at bakeries in France very well. We tried that – and yes, it worked out twice. The first time was pretty crazy. We felt like in sweet-pastry-heaven. A whole, delicious chocolate tarte, croissants, chocolate croissants, bread and five baked tarte cases. All really tasty! After eating some of it, we were definitely in a sugar coma.
As usual, you can also follow our route:
What else happened in our days in France? Well, a lot! But, let's collect things worth writing about. Another big discovery we made: free, warm showers. We already did that twice and it worked out perfectly fine. One-time last week in France and yesterday in Northern Spain. So, what am I talking about? We signed up for a free try-out in a gym, spent one to two hours working out (to get ready for nice weather in Portugal) and afterwards enjoyed a warm shower to finally get fresh again. That's the new way we discovered for us to do some sports and get free showers. We can highly recommend that. And so far, the people in the gyms were really nice to us. Probably, they did not know that we will never become their customers.
Furthermore, we spent one other day in a local library to use some WiFi to get things for our website done. And here as well, the people working in the tiny public library in La Rochelle were super friendly and helped us to sign up to their WiFi.
We spent two days at a beautiful spot directly at the Atlantic Ocean.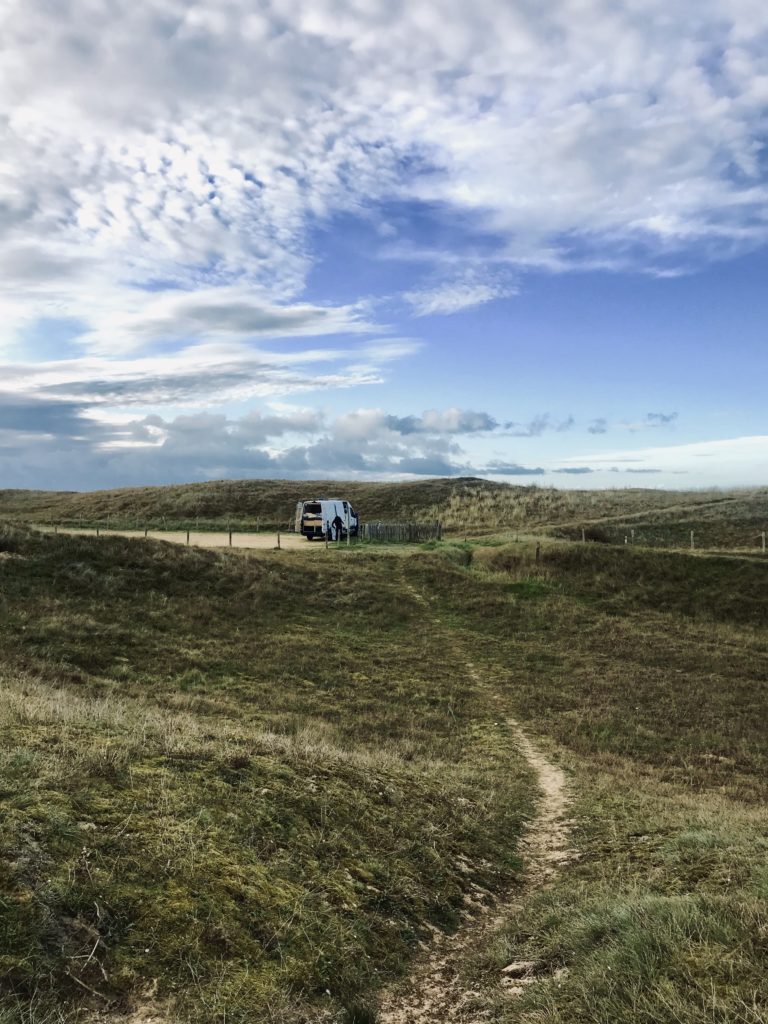 I took a walk there with Felix to enjoy the amazing vacation feeling, the warm wind and the salt in the air. It felt like pure freedom to walk on that little dune, the sea on one side, a pine forest on the other. Tim took his guitar and sat down in a quite spot to practice on his playing. It was a nice and relaxing day. We decided to spend the next day there as well, since there weren't people we could distract, and we needed another "building-day". Felix repaired the last thing in Oswald's interior – we could not believe it, the van is pretty much done now. And yes, it does feel like a home. It's cozy in there and we already spent so much time together in there that it already feels weird, when thinking about the end of this trip. But there is still some month left, so no reason for panicking.
At this point, we want to share tools with you, which we primarly use on the road for optimizing our comfortable home Oswald. First of all, without this jigsaw, we would have definitely be lost here and there. Especially in moments where you have to handle fast, as with the mold under our beds – read more about that here. This might sound too basic to even be mentionned, but since these screws play a major part in repairing our furniture, we thought it's worth telling you. We tried other ones while the van convertion, but they destroyed our cordless screwdriver – which is also a recommendation. If you need any of the mentionned tools, just click directly onto the word and get forwarded to the product page on amazon. Or scroll to the end of that post, there are images of the tools; you can click on those to read more about the products in amazon and buy them there.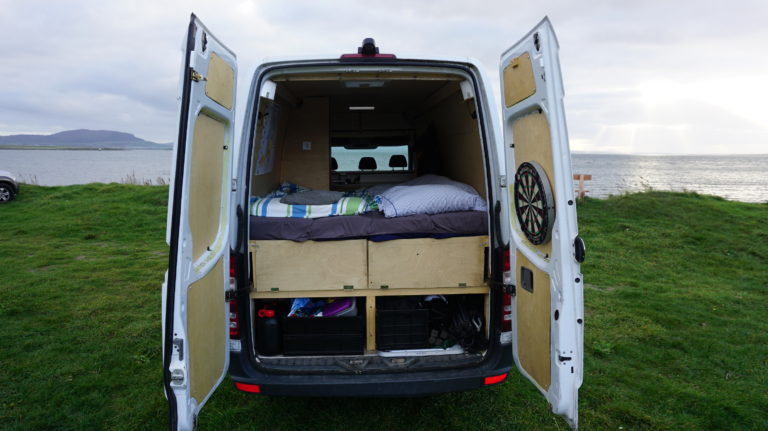 And again, our trip would not be the same without all those nice and interesting people we meet! In France, we were really lucky again and were able to meet super welcoming EU-citizens. We drove to Île de Ré and met two of my parent's friends – they met each other while walking the Camino de Santiago. Marie and her mother Josette. They are living in a beautiful house and were welcoming us warmly. We spent a nice evening together, ending up talking a lot about nutrition and different diets. Besides the interesting talks we had with the two women, Marie gave us our first interview for France for our hopefully upcoming documentary and last but not least we took warm (in my case hot) showers. Thanks Josette and Marie, for your hospitality and the nice hours in your home!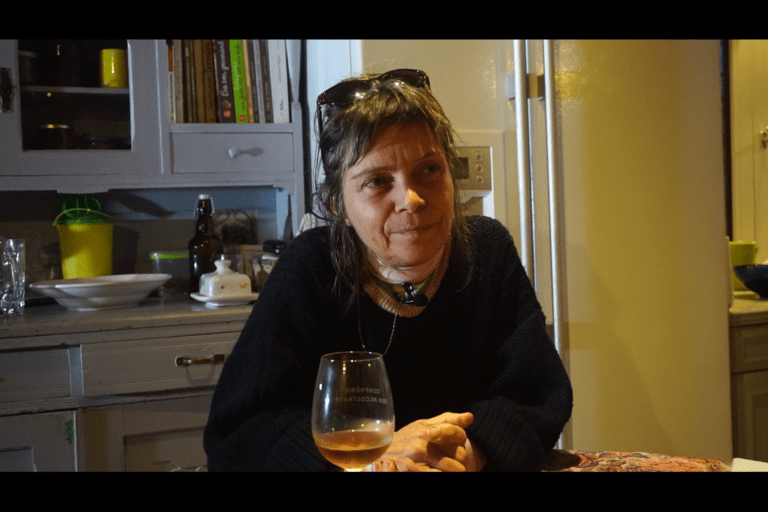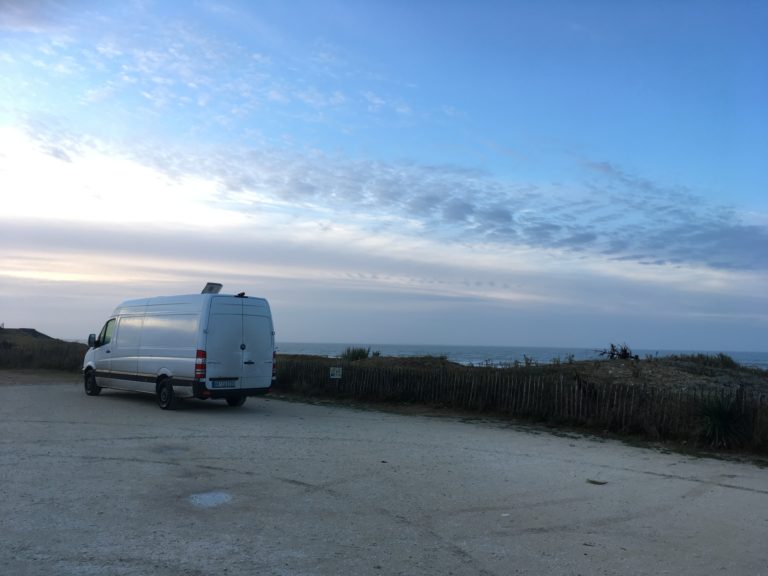 The day after the beautiful island Île de Ré, we spent on a vineyard close to Bordeaux. That was really good luck that we ended up there. It was calm and peaceful on the property, where we played some Frisbee, Beachball and Volleyball. Overnight staying is allowed by the owners and free of charge, they have an outside water tap and sell delicious wines. So, seems like there's nothing missing. But it got better and better. In the early evening, Isabelle, one of the owners, came to meet us. She took a lot of her time to explain us all about their vineyard, their grapes, the process of producing wine and about their sorts of wine. And the best thing: We ended up having a wine tasting altogether. We had the chance to try five out of their red wines and a delicious sparkling wine. In the end, Isabelle even agreed to give an interview for our documentary the next morning – because we were so likeable. Well, that's something you sure like to hear.
Our advice: If you are close to Château Dimacy (in Yvrac, Bordeaux region) step by, try their wine and enjoy the wine tasting with Isabelle. You can sure learn a lot and will have a great time at their vineyard.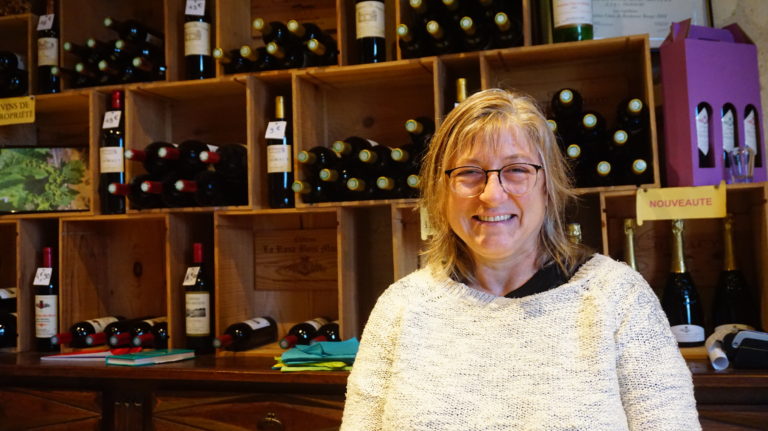 The day after, it was already time to say goodbye to Felix. He is not joining our trip for the next two weeks – he is taking a vacation from our "8-month-vacation". Tim and I set him off in Bordeaux and made our way slow but steady to Bayonne and Biarritz. Two recommendations I got from friends. Both cities in the Basque region are definitely worth a visit. Great atmosphere in those two really charming places!
Our result for France (at least the west coast we were now traveling): nice people, great wine, beautiful beaches, great waves which attract a lot of surfers and that gives the area a relaxing atmosphere, good weather and delicious pastries – even out of the trash.
Do not miss out our favorite shots from France: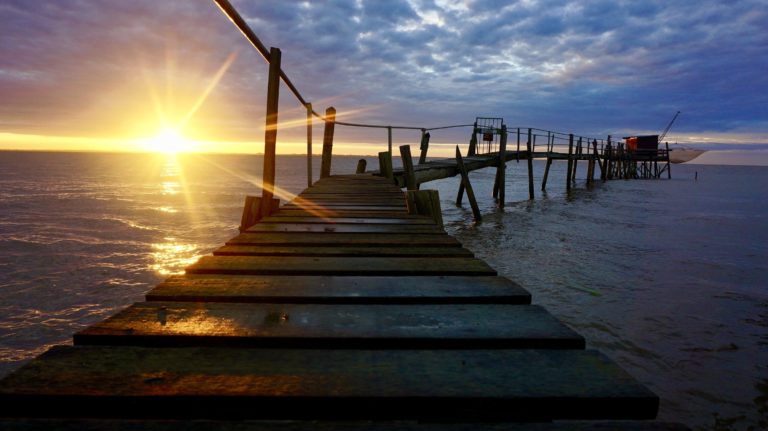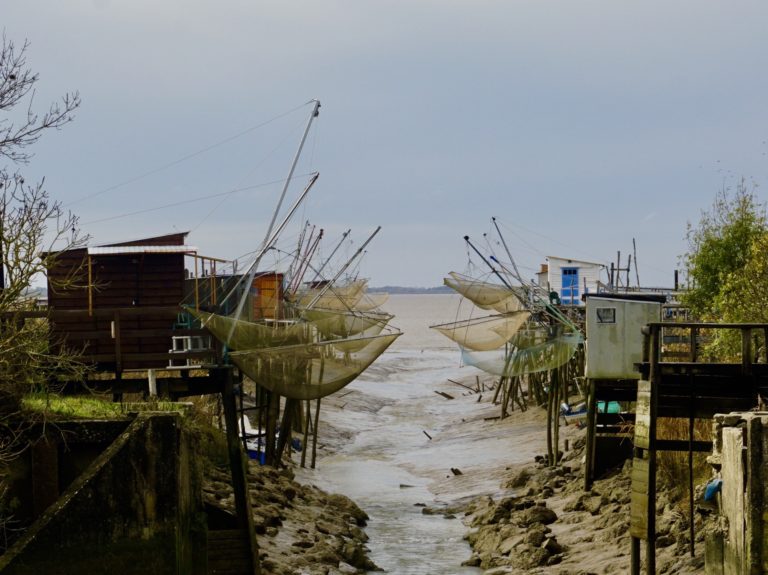 Those are the products, we mentionned earlier in the post. In case you are interested in bying one of those, just click onto the picture or directly onto the word in the text further above. You will get redirected to amazon where you can easily order the product online.