Ranch-Life in Slovenia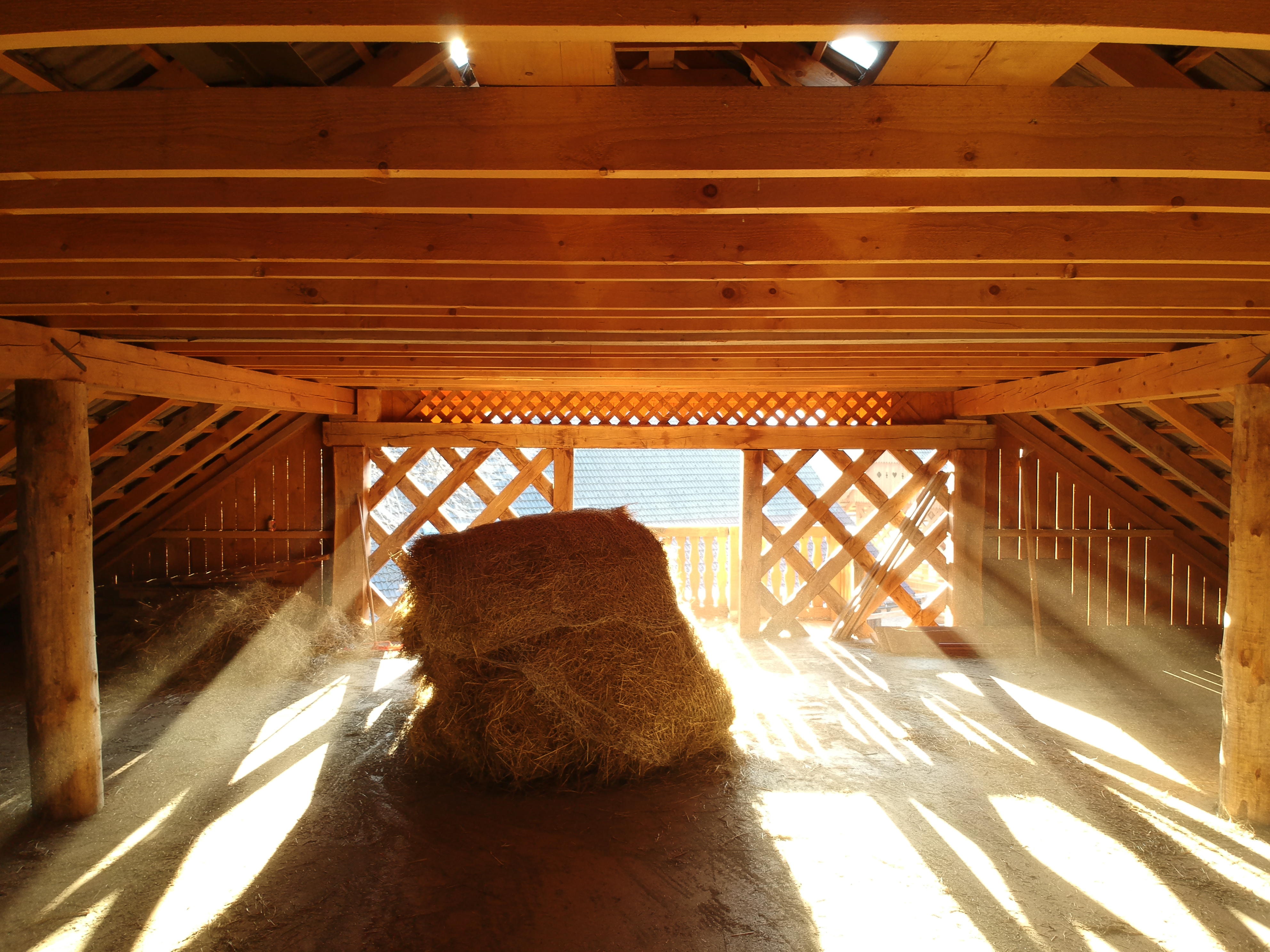 The day we left Croatia, we picked Tim's friend Emmelie up in Ljubljana. For the next 10 days it wasn't just the three of us together on the road. It is always interesting to have a friend traveling with us or visiting people here and there, since we always get some new input and new topics to talk about pop up. So, welcome on board, Emmie!
After picking Emmie up in the evening, we directly drove to "Ranch Marina". You remember our former HelpX experiences? If not, you are welcome to read about them here and here. In Slovenia we found the mentioned ranch over the same platform – so we stayed here for the past week, helped with work that came up (cleaning up the hayloft, cutting weed, cleaning windows, cleaning horse boxes etc.) and stayed in warm and cozy guest rooms and got food for lunch and dinner in the restaurant. It was a new experience on that trip for us, not to think about and take care for food. So that was amazing. And besides that, the food we got was delicious – every now and then, we even got some homemade cake which is really special for us on this trip. So, we could say that we made a pretty good deal here.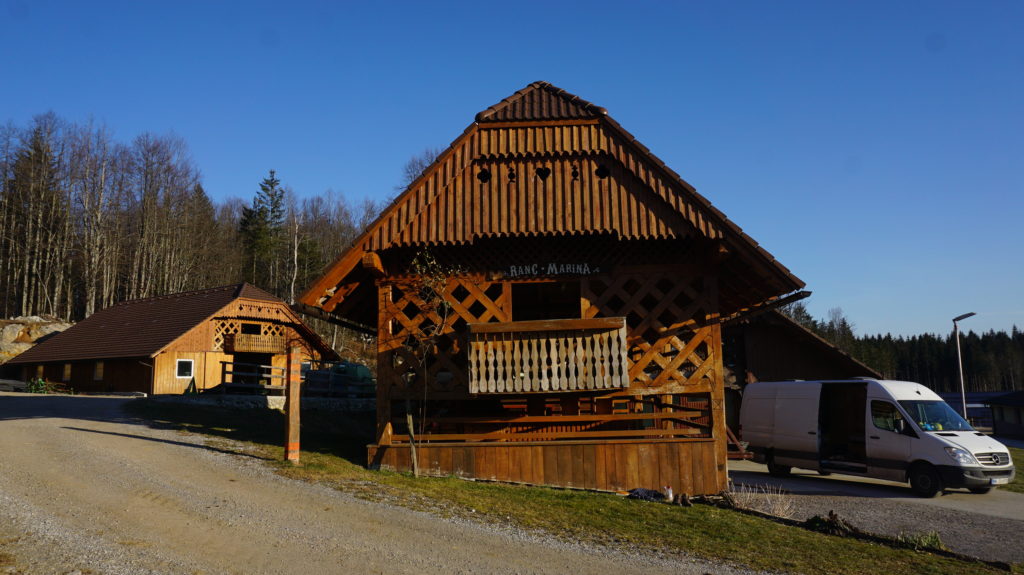 In addition to the food, we also got to go horseback riding in the woods. That was a great experience which we did not expect on this journey. For Felix and Tim, it was the first time riding a horse, but they did well and enjoyed it, too. Furthermore, it was really interesting, because our guide showed us bear paw prints and wolf tracks on the muddy road we were riding along. We were eager to see a living bear on the horse ride but besides the tracks, there was no sign of wild animals. Either way, it was a nice and special way for us to explore the nature around the farm.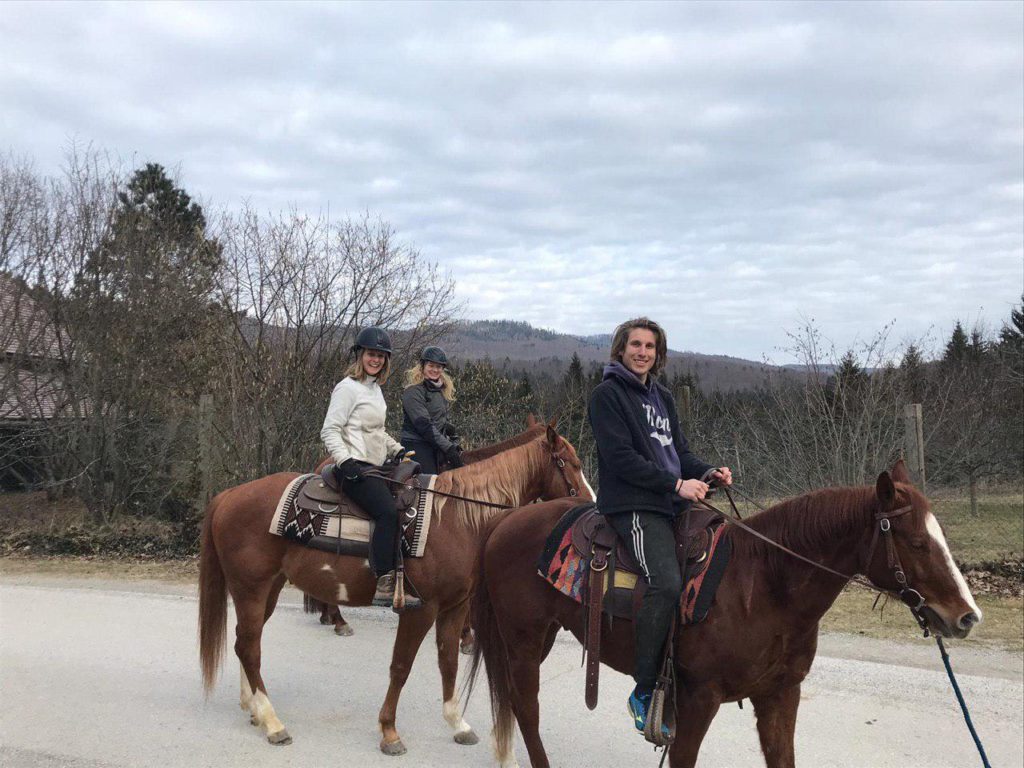 Next to eating, working and riding horses, Tim and Felix installed a little camper stove in Oswald's interior with some help from Emmie (while I'm sitting here and writing this post). And actually, with some major help for cutting the hole in the van's roof from people from the ranch.
We already tried different ways for heating the van so that we can enjoy travelling in the colder months as well. So far, nothing really worked well. During our stay in Bulgaria, Felix talked a lot with Ilia about wood stoves, in general and in vans. This is how he got more and more into the idea of installing a little camping version in our home. After searching for the best and cheapest option he ordered this little friend: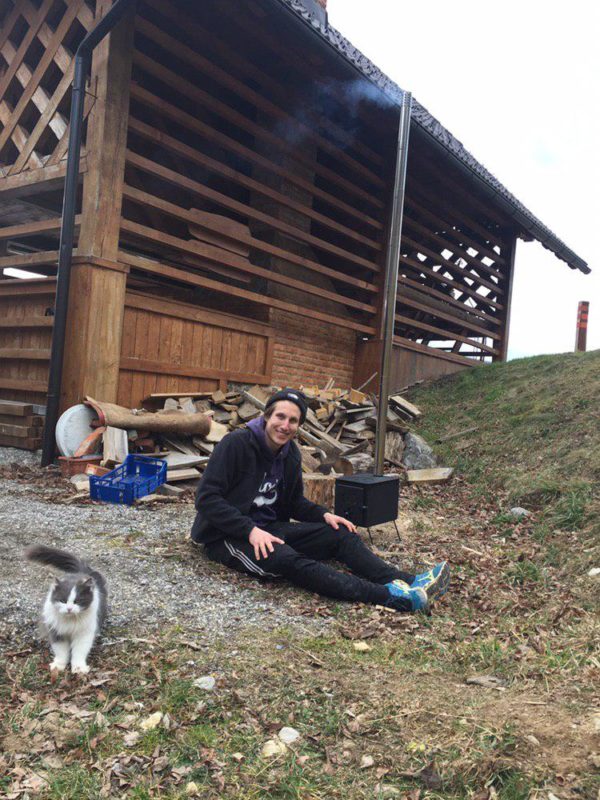 We will keep you posted about how it works and if we made a good decision with buying and installing a stove. Anyways, we are really looking forward to having it nice and cozy while continuing our life on the road.
But back to the Ranch-Life:
Is that how you imagined it?
Obviously, it was like that. Partly. But it was way more than just playing with baby dogs, being around horses and enjoying nature. It was also about the people. Everybody who we worked with, was a lot of fun and it was nice, getting to know each other a bit. Also, Marijana and Marina took some time to talk with us about their ideas for the EU and their wishes towards their fellow Europeans. Thank you, for taking the time and telling us more about your thoughts on camera!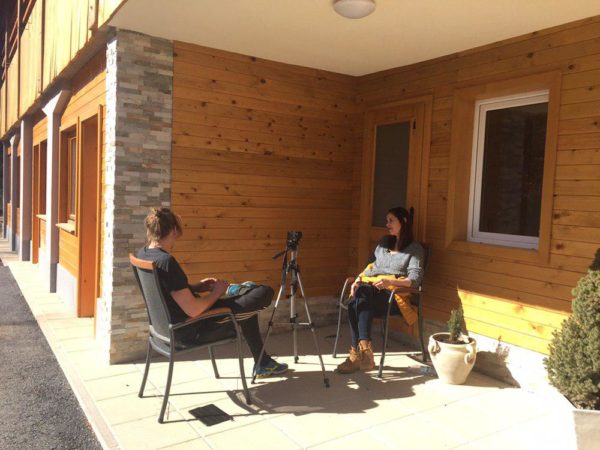 It was not easy to leave this place – especially the two puppies. We will keep some unforgettable memories for sure, with people and animals. All in all, the life on the Ranch was an amazing experience thanks to Nejc, Marina and all the others who work here, spent time with us and were so friendly to us! The atmosphere on the Ranch was super, everybody gave us the feeling of being very welcome, we got a good view into the working life on a Slovenian ranch and got to know some Slovenians.