Life in a Bulgarian eco-village
As we chose not to die in winter in our van, we looked for options how this plan could work out. Furthermore, even before the trip, we were really looking forward to the Eastern EU-countries since we have not spent too much time in our life their and were excited to get to know something new. Plus, we wanted to get in touch with locals there. So, we came up with the idea of looking for people we can stay and work with. For this, we applied on the online platform HelpX and looked for projects which interested us. Our first stay with HelpX'ers is here, in Bulgaria.
We stayed with a family close to Pirin Nationalpark in an eco-village. Every morning, except the foggy ones, we woke up with a breathtaking view over the mountains. Just one hill up behind their house was a peaceful lake. Standing there was kind of unreal. It was totally silent, nothing around. Only the view on the little, old village (you can see that view in the cover picture of this blog post).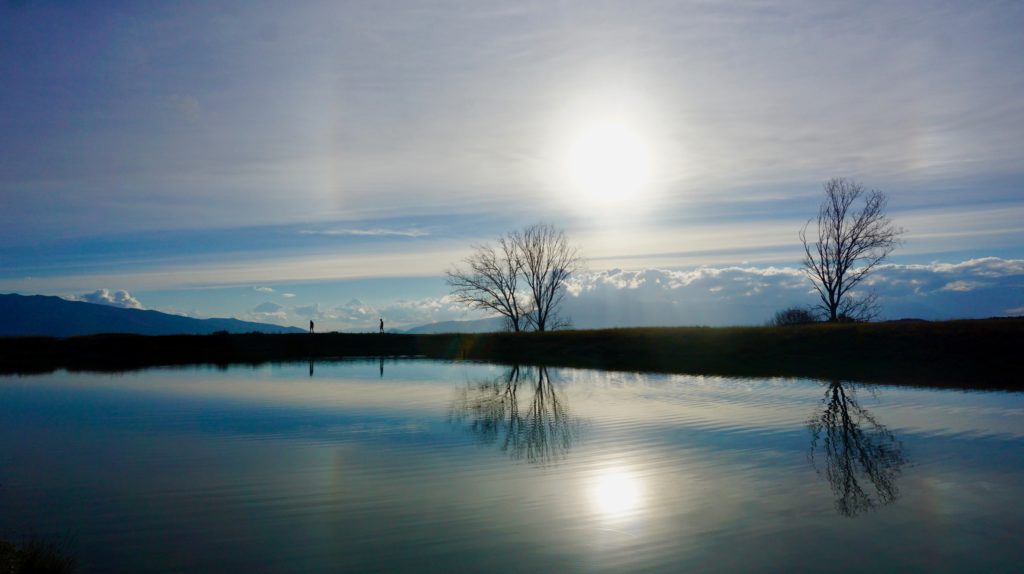 Obviously, we are not here to enjoy some more great views on our trip. We spent loads of time with the two homeschooled kids who are a 7-year-old boy and a 4-year-old girl. I guess, I never played so many card- and board games in 10 days before. But we enjoyed this change of our everyday life for a short time a lot. And, it had been long, since I colored so much and made Arts and Crafts. But it was nice to experience, how the relationship to those two children changed over the period of time – even though, it was hard to communicate with words. The boy was already able to understand English pretty good but speaking the foreign language wasn't his thing. Still, we somehow managed to have fun together while cooking, playing, cutting wood, picking vegetables in their greenhouse, playing frisbee, swinging, letting the drone fly together, walking through the village and up to the mentioned lake and just fool around together.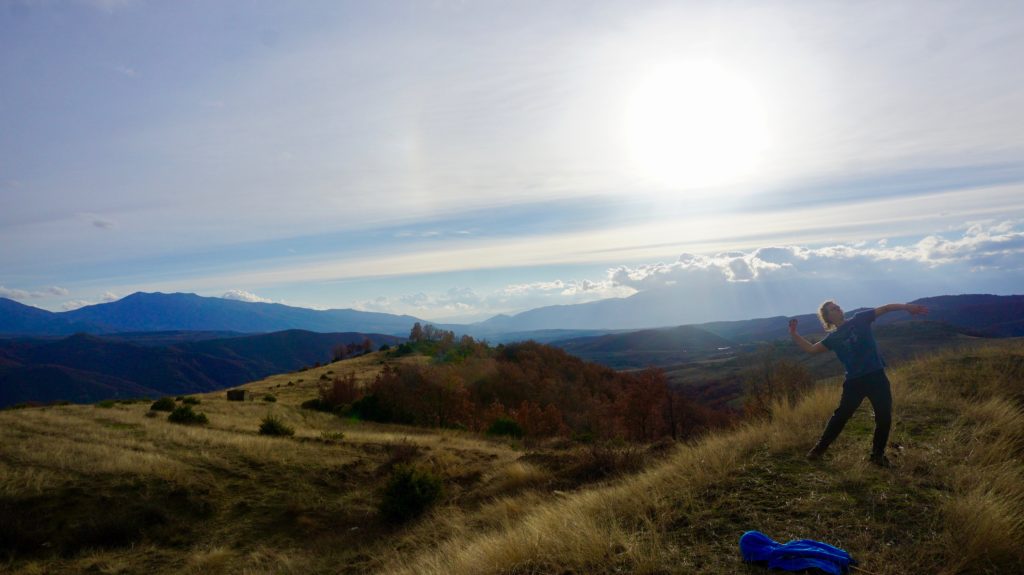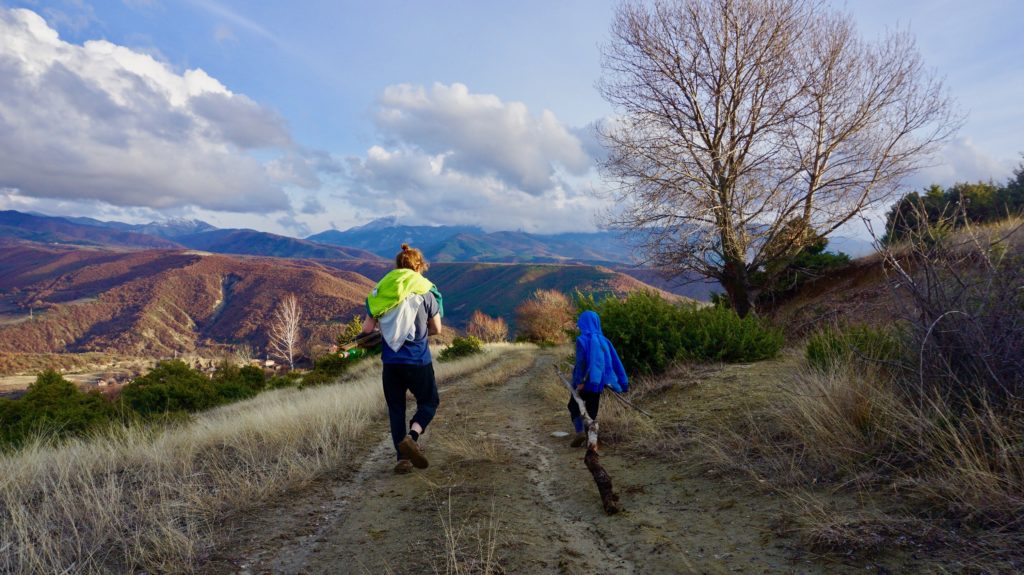 Besides spending time with the kids, we learned a lot about life in a remote village. First of all, it was really interesting to talk with the parents about homeschooling and their ways of arranging this. It is always enrichening to gain different views on subjects with which you have not been in touch with before. Second, it was interesting to spend some days in an eco-village and get a closer view on how things work there. It seems to be a super peaceful life there. There is no hectic, no stress, no noises. Of course, you have to want this – living far away from everything else. But it definitely has its advantages. We ate so much fresh, homegrown food and learned a lot about agriculture. For this, we were for example picking radish and spinach with the kids. And, that was one of the experiences we made without expecting it, preparing a chicken for a soup. That includes everything: from learning how to slaughter it (what Tim actually did afterwards), boil it, feather it, draw it, cook it and afterwards we even tried the fresh chicken soup. We figured, since we were part of the whole preparation process and knew that this chicken definitely had a good life so far, it's okay to eat it. So, we did and yes, actually it was nice! But enough with meat for now.
All in all, it was an awesome experience we made! Getting an insight into a totally different life than we are living it. Plus, we got to talk a lot about shared opinions, new ideas, different life concepts and life goals. It was a unique time and we are glad that we got the chance to stay with this nice family for our time in Bulgaria to escape the cold (besides, it actually wasn't cold) and learn so many new things. And last but not least, to get another interview for our documentary – thank you a lot, Ilya for sharing your thoughts not only during our dinner talks but also on camera!